Born from a conscious desire to design more mindfully, The Muse Project is a collection of bestselling and timeless Borgo de Nor styles, recrafted from stunning past season prints. In partnership with the incredible Smart Works charity, our objective was to give our surplus fabric a new lease of life and to help unemployed women get their lives back as well.
A partnership between Borgo de Nor and Smart Works came from the mutual aim to celebrate women and help boost their self-esteem and confidence to reach their full potential. 10% of the proceeds from The Muse Project Collection will be donated to Smart Works.
Partnering with Smart Works charity was a natural step for us towards giving back to women. Smart Works exists to empower unemployed women to enter the workforce by harnessing the power of clothing, coaching and confidence building. This is very much aligned with our ethos and core values.
CARMEN BORGONOVO & JOANA DE NORONHA
CO-FOUNDERS OF BORGO DE NOR
ABOUT SMART WORKS
Smart Works was founded to help bolster women suffering the effects of long-term unemployment. Harnessing both the feel-good power of fashion alongside effective coaching, their mission is to help their clients regain the confidence they need to succeed at an interview, get the job and transform their lives. Half of Smart Works' clients are from an ethnic minority, and despite persistent applications many have been out of work for over a year. Thanks to the charity's support, 62% of their clients find a new role following their visit to Smart Works. In addition to providing complete outfits of high-quality clothes for job interviews, beneficiaries also have access to one-to-one interview coaching and the opportunity to join the Smart Works Network, meeting every month to further their professional and personal development. The significant impact of the pandemic on female unemployment means that the charity will be needed more than ever before and they aim to help more than 5000 women in the year ahead.
TIMELESS & UNIQUE
This permanent collection will never go on sale and will available exclusively via the Borgo de Nor website. There will be a limited production run of each style. We hope The Muse Project will become the online destination for timeless and unique day-to-evening sustainable fashion.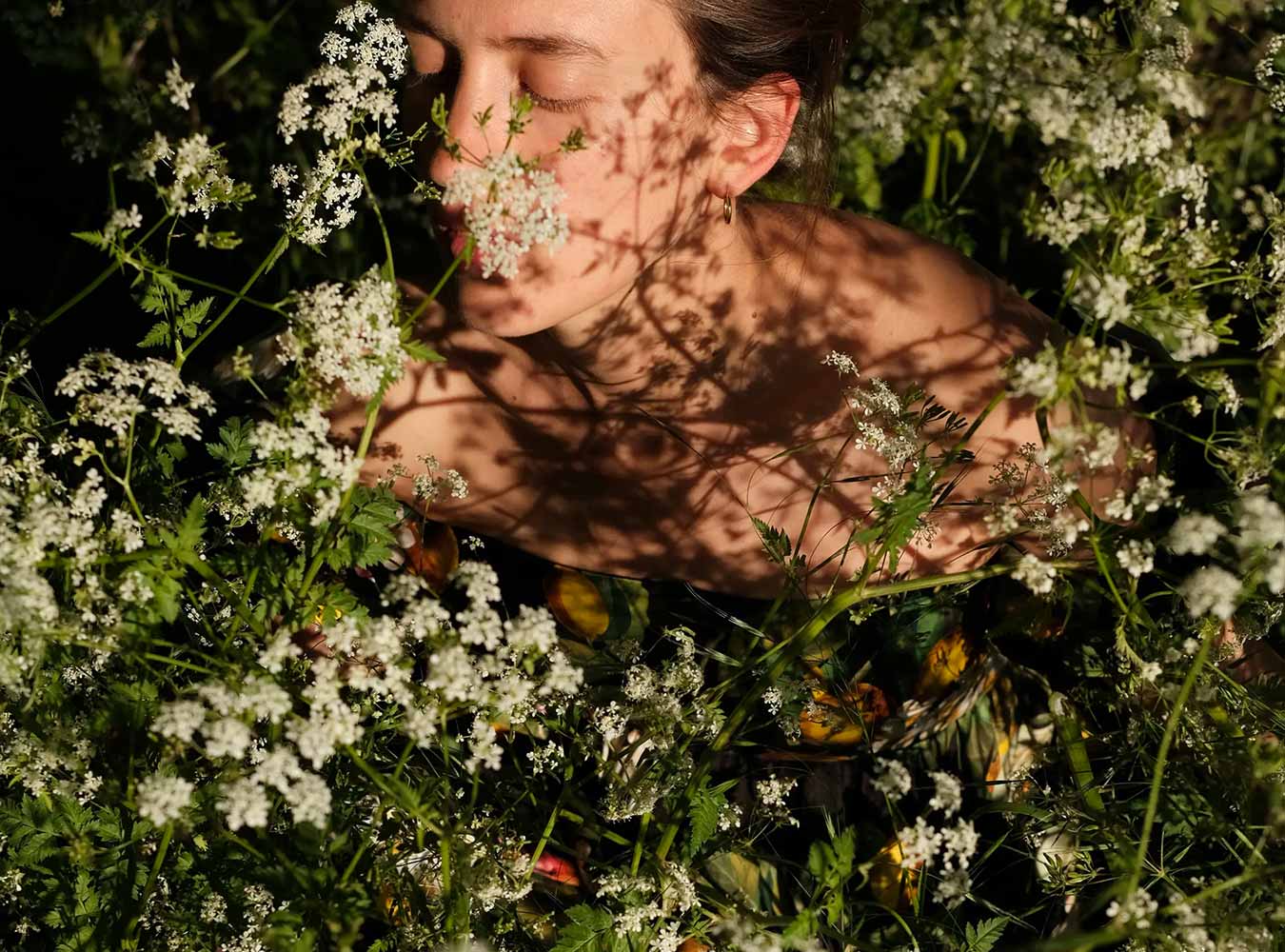 Smart Works is all about the power of community and using fashion as a force for good to help women transform their lives. Borgo de Nor has taken these two tenants and created a new collection of sustainable dresses. Not only are the dresses beautiful but they will raise vital funds for Smart Works at a time when our service is needed more than ever before.
KATE STEPHENS
CEO, SMART WORKS
THE CAMPAIGN
The Muse Project campaign was shot by Raquel Franco and features muse and artist Sofia Fanego. Fanego is a multidisciplinary artist and her collage art pieces inspired some of the beautiful campaign images shot by Raquel. You can view more of the campaign and read an interview with Sofia Fangeo below.